Welcome to the Allods Online Wiki

The wiki knowledgebase for all that is Allods Online.
We are currently maintaining 2,907 articles and we could use you to help out.
Login or Register to access advanced user tools and disable ads.
About
Allods Online is a revolutionary massively multiplayer RPG. It features state of the art graphics by top award-winning artists and a cinematic soundtrack. The game is one of the largest and most comprehensive MMORPGs ever created. It features a vast and gorgeously realized world and flying Astral ships which can be crewed by multiple players to discover new allods and pillage other Astral travelers.
Classes


Chip Price:Chip Price
The market value of a single Crystal Chip in gold (typically between 11 and 15 gold pieces).

It can be set to a non-market price, if you have a steady supply of chips at that price.

The calculator uses this value to find the slider settings at which the cost of a rune will be as low as possible.

Any other currency (such as dollars, euro, gem shards, hugs or even coconuts) has to be converted to gold before using this calculator.

Speaking of coconuts, using them as currency is not recommended, because then you have to find out the average velocities of the migrating swallows that carried them, which can vary depending on whether they were european or african swallows. It can get very complicated, so just get on with it...
Conserve ChipsConserve Chips
By default, the calculator recommends the slider settings at which the cost of making a rune is the lowest possible.

Checking this box will activate a more advanced calculation, which will use less Crystal Chips where it makes sense.

For example, the lowest possible cost of a Level 5 rune is 1984 gold at 11 gold per chip, using 165 chips. By checking this box, the cost of the same rune will become 2001 gold pieces, and it will use 151 chips. The actual cost increases by 17 gold, but it saves 14 chips that have a total value of 154 gold pieces.
Rune Level:Rune Level
The level of the desired rune.
Amount:Amount of runes
The number of runes that you intend to make.
Crystal Chips:Available Crystal Chips
If you already have some Crystal Chips, enter the number here and the calculator will tell you how many more you will need to get to make your desired rune.
Gold Dust:Available Gold Dust
If you already have some Gold Dust flakes, enter the number here and the calculator will tell you how many more you will need to get to make your desired rune.
Runes:Available Runes
If you already have some runes (Level 2 or higher) that you want to use in the reaction, enter their levels here, separated by a semicolon(;). The calculator will tell you how many additional materials you will need to get to make your desired rune.

For example, type 4;4;5 to indicate that you have two Level 4 and a Level 5 runes.

Any Level 1 runes entered will not be used in calculations.
Allods Online NA News:
Loading RSS data...
Help Needed
Don't know where to start?
Here are a few ways to contribute:
Guidelines
1. Don't hesitate to edit the wiki. If in doubt, ask for help on the Forum.
2. If you are new to wikia, check out the Community Guidelines.
3. Respect copyright. All material on this wiki is used in a way that qualifies as Fair Use.

Other Allods Online wikis
Official wiki • Español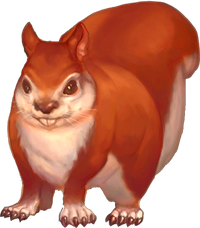 Community content is available under
CC-BY-SA
unless otherwise noted.