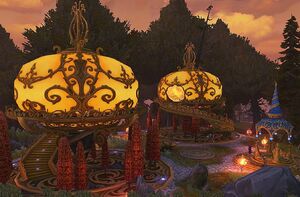 Contested zone for players level 36 to 37
History and Culture:
The Historians were founded by the Great Mage Zayan de Desirae who was one of the people that devised the method of protecting the allods from being swallowed by the Astral. Avilon has long been the home of the Zayan as well as his fellow Elves, and it allowed them to remain far away from war and suffering. In more recent decades it has also become a base for the Historians, who research the ruins of ancient June civilization with abandoned golems. Not long ago the allod was split into two after an encounter with the vampires who endanger not only the Historians but also native inhabitants, birdlike creatures Aviaks. Zayan has to do his best to stop the Darkblood Citadel, monstrous weapon aimed to destroy allods.
Geography:
Adjacent Regions:
In order to reach the northern Dark Shard and Darkblood Citadel itself, player has to complete quest chain about Demonic portals.

Portal

Adamantine Chest

Stone

Stone

Stone

Stone

Stone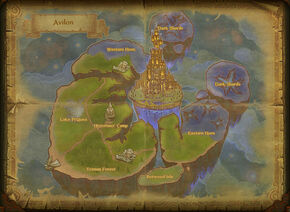 Points of Interest
Zoom

Portal

Adamantine Chest

Stone

Stone

Stone

Stone

Stone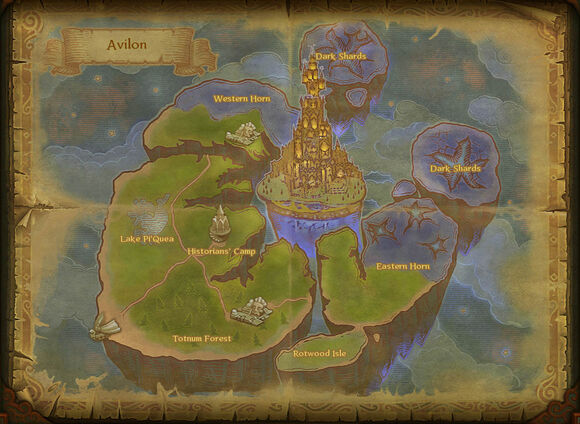 Full size
Important People:
Quest givers:
Marius

- Anthropologist

Stricks

Corvus

Milvus

Yaver Meryatum
Other Services: