Do you know what happiness is? ...
Objectives
Go to Nezebgrad Port and disperse the Sparks and report to Negus Kheket when you're done.
Rewards
Notes
The map shows a wrong place to scatter sparks, correct place is to right of Nezedgrad Port and at edge.
It's about an inch to the right on your map from the port building icon on your map. It is between two stone pillars and is actually identified as a different location. You will walk into the area and it will say you are in Stoneclaw Foothills. You can disperse all 5 in the same location just wait for the item to cooldown.
Screenshots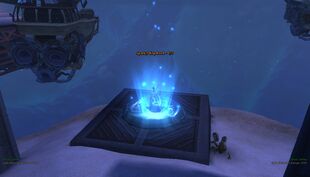 Community content is available under
CC-BY-SA
unless otherwise noted.