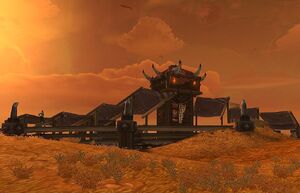 Imperial zone for players level 19 to 21.
History and Culture:
The Orcs may be united under rule of one person (currently Wrokag the Northwind), but their hearts still lie with their clan. Here on their 'home' allod clans Bloodthirsty, Fierce, Rightous and Roughneck show their rivality and not only during the Goblinball matches. And intrigues of shamans and Nezebgrad City Council have no scruples...
In the middle of the zone stands stadium for Orcs' favorite sport that is still not quite finished.
Geography:
Wild Isles are divided into five separate allods. Players can travel between them using Ancient June Ruins (from all isles to Savage Isle and from Savage isle to all isles).
Adjacent Regions:

Portal

June Ruins

June Ruins

June Ruins

June Ruins

June Ruins

Mithril Chest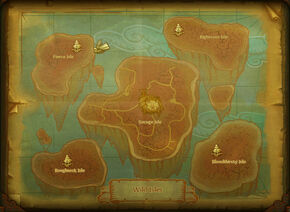 Points of Interest
Zoom

Portal

June Ruins

June Ruins

June Ruins

June Ruins

June Ruins

Mithril Chest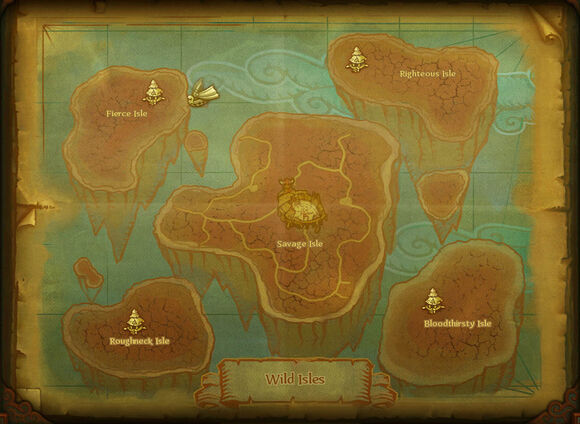 Full size